An easy kid friendly snack, these crunchy Fruity Pebbles Rice Cakes Sandwiches are baked to perfection and filled with cream cheese, fruit spread and topped with more crunchy cereal
Thank you, Post Cereal for sponsoring this tasty recipe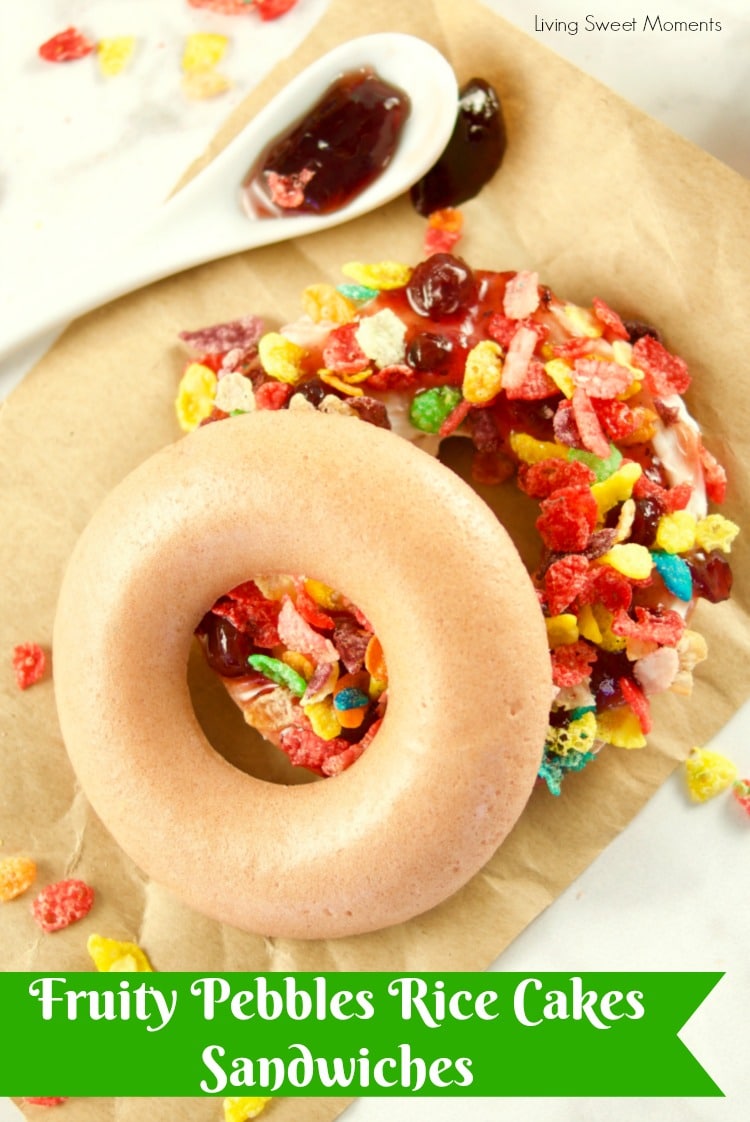 Amazing Fruity Pebbles Rice Cakes Sandwiches
Tired of giving the same ol' boring after school snack to your kids?
Me too..
Help to brighten their day by baking a few batches of these yummy Amazing Fruity Pebbles Rice Cakes. Make them any size and shape you may like and top them with crunchy Fruity Pebbles cereal.
Not a fan of fruit jam and cream cheese? OMIT THEM! and substitute with nut butter, fruit spread, mascarpone cheese, marshmallow puff, etc.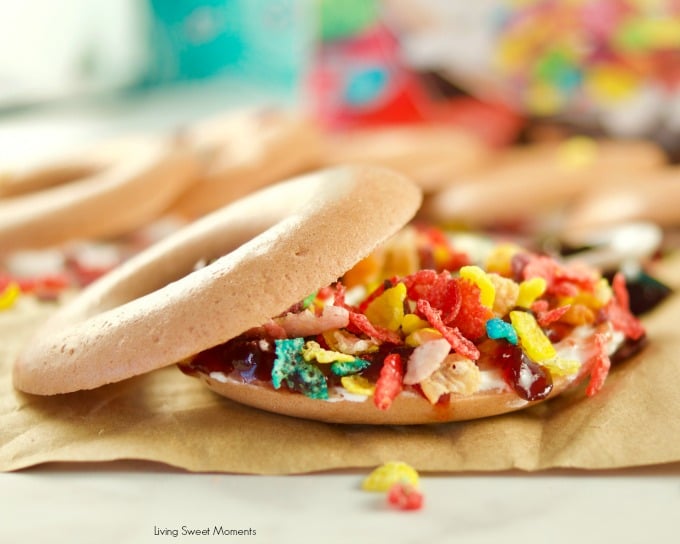 …