Check out these easy to make and whimsical Pencil Shaped Cereal Treats. Perfect for the lunchbox or as an after school snack
Thank you, Fruity Pebbles Cereal for sponsoring this Back to School Post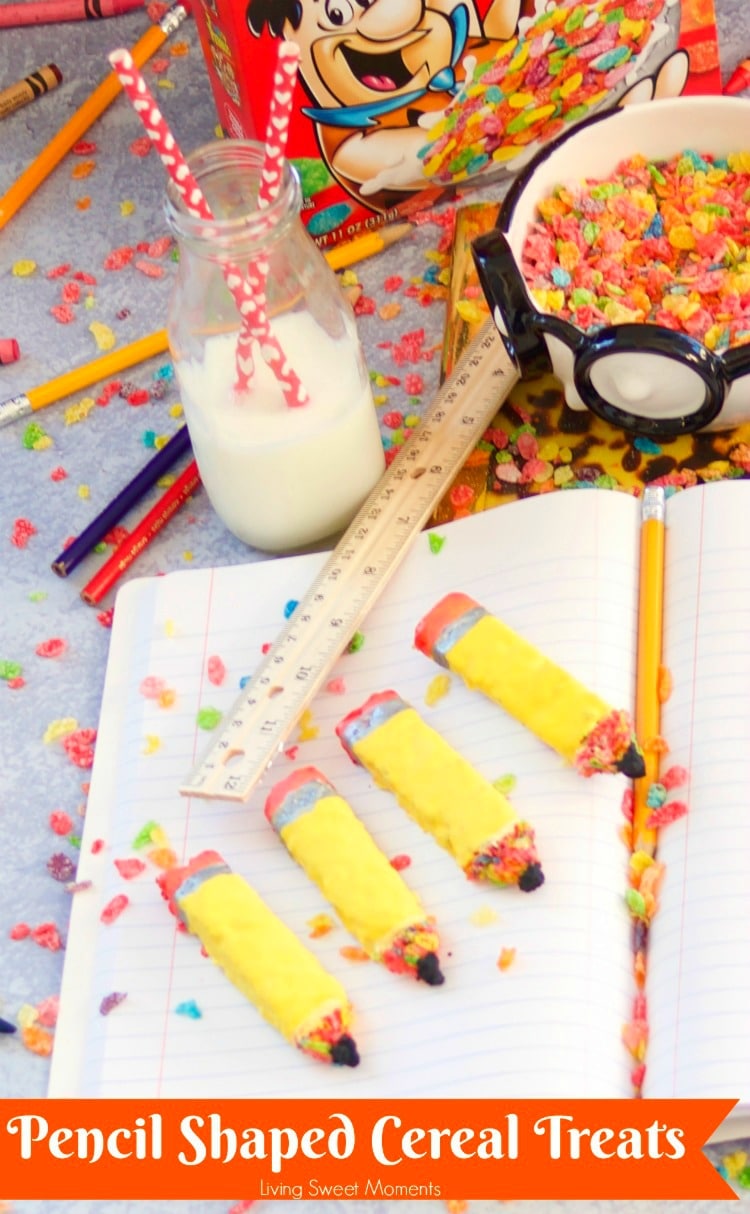 Fun Pencil Shaped Cereal Treats
It's hard to believe that the summer is almost over. I feel like it was yesterday that it was the last day of school.
Soon my girls will be in 3rd and 5th grade. Last week we bought new pencils, composition books, rulers, erasers, etc.
To mark the occasion, I made them these Fun Pencil Shaped Cereal Treats. My 10 year old not only assisted during the process, but also offered very helpful suggestions.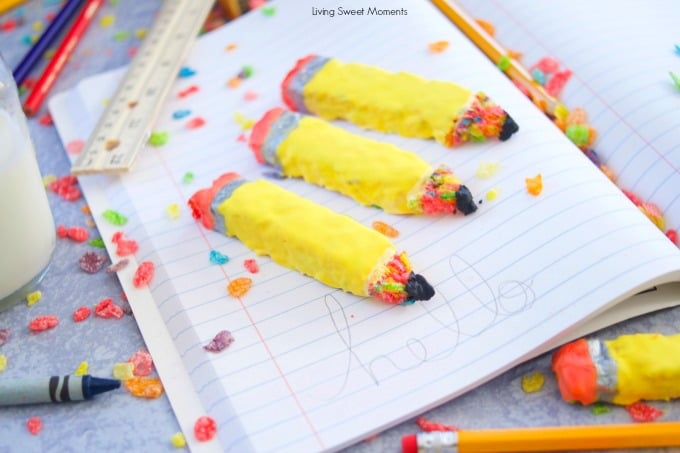 …