Looking for a quick weeknight dinner idea? This delicious Baked Soy Chicken Recipe has only 5 ingredients. Serve with rice or veggies on the side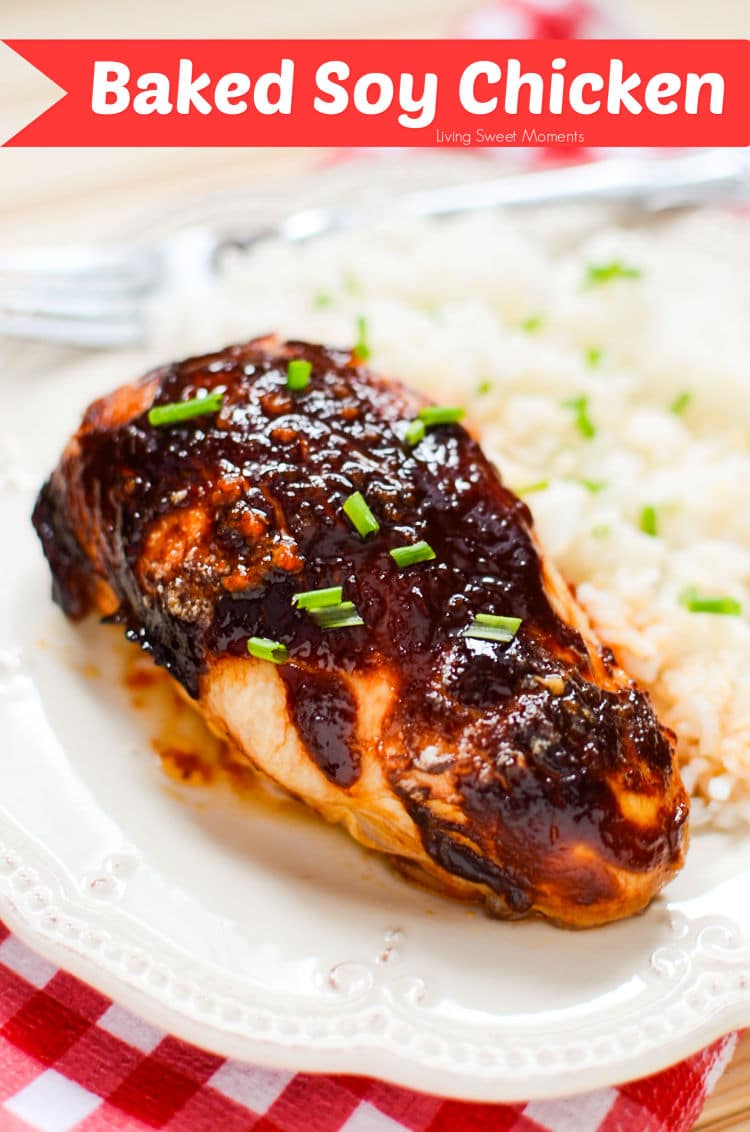 Easy Baked Soy Chicken Recipe
Like many of my recipes, I learned this Easy Baked Soy Chicken from my grandma.
Of course, I added 1/4  of the amount of butter she uses (no kidding).
If you ask her, this is the perfect recipe for a newlywed since it's so easy to make. Simply place the chicken in a baking pan, mix the sauce ingredients in a bowl, pour it all over the chicken and bake.
Inviting your in-laws for the first time?
Make this chicken! I promise it's a slam-dunk. Or as we say in Spanish, un tiro al piso (a shot to the floor).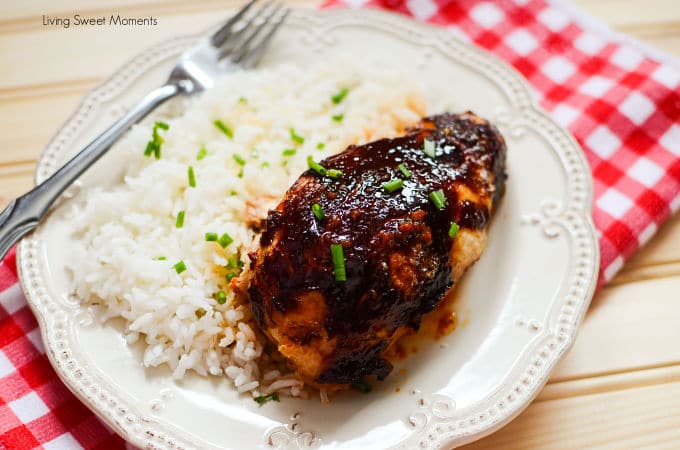 …