Delicious Fudgy Brigadeiros are made with Pebbles cereal to add flavor and color to these no bake Brazilian fudge balls. The perfect bite size dessert
Thank you, Pebbles cereal for sponsoring this post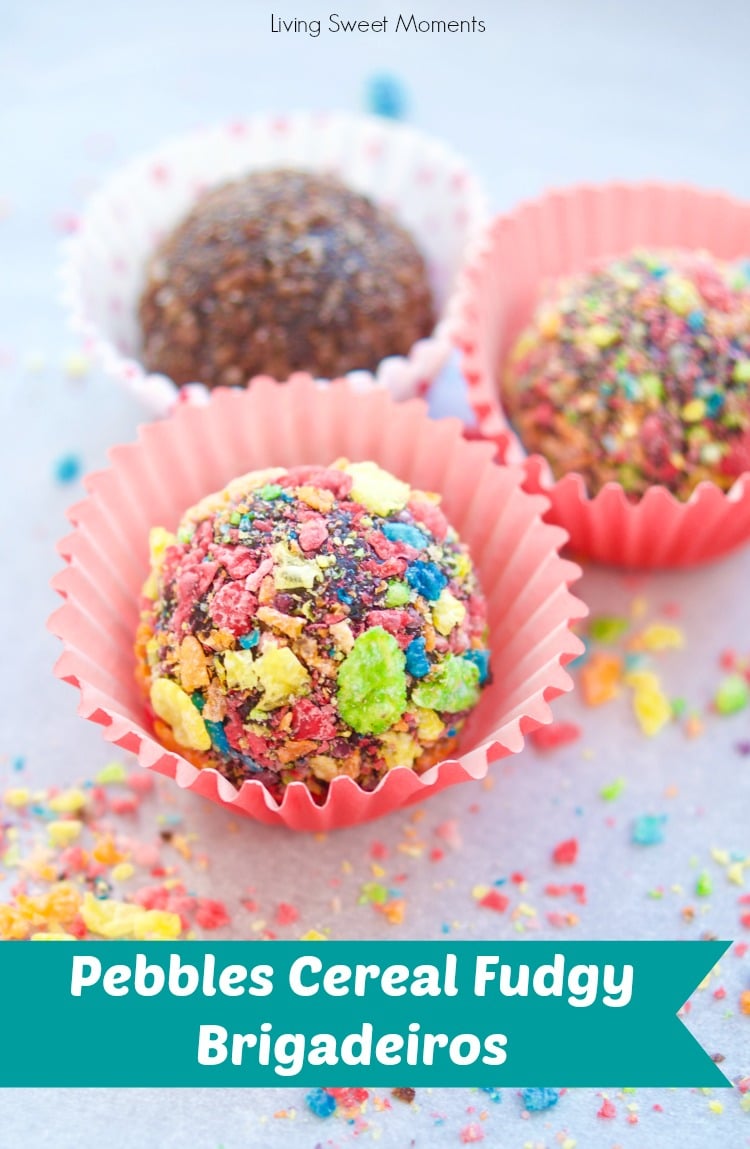 Pebbles Cereal Fudgy Brigadeiros
Let's take a trip down south….
 To the land of samba, carnival, and the best soccer players. Brazil, where these delicious Fudgy Brigadeiros where created.
If you've never tried it and wonder what it is, just imagine a soft and delicious chocolate ball that has a deep cacao flavor and the texture of fudge.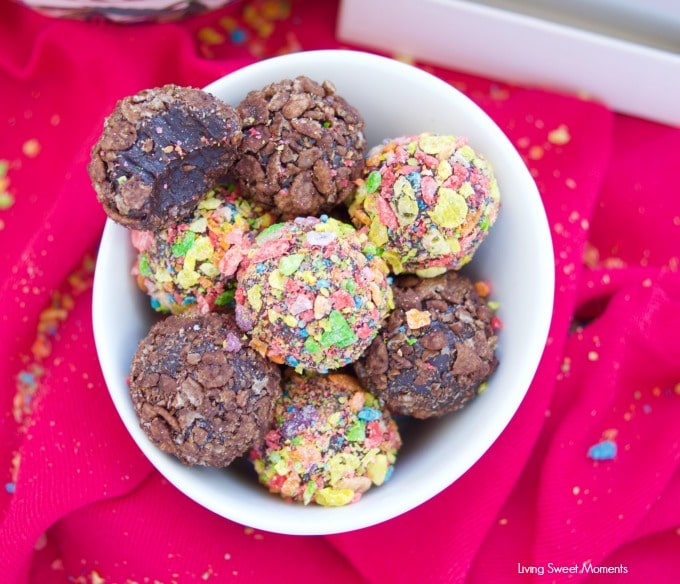 …